last update: 31st July, 2020

2 new works by Erika Giovanna Klien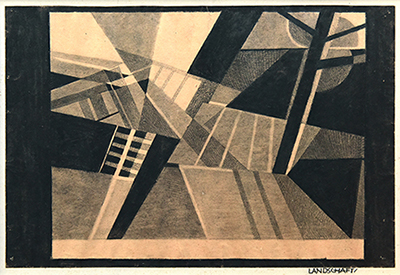 Dear Collectors, Gallery Owners, Art Lovers and Museums,
I welcome you to our website. It contains mainly the collection my father, Michael Pabst built up since the 1960ies. He ran an art gallery in Munich and Vienna for almost 40 years, which dealed basically with classic modern art of Germany and Austria. Expressionism and Dadaism are represented by Otto Dix, Karl Schmidt-Rottluff, Käthe Kollwitz and Hannah Höch for exmaple, Bauhaus represented by Lissitzky and Haffenrichter to mention only some of our references. Often he maintained a personal relationship to artists and their families, for example Hannah Höch, Hans Haffenrichter and Carry Hauser. But doubtlessly ERIKA GIOVANNA KLIEN was the major artist of the gallery. The gallery Pabst has owned the most works of her, sold on the arts market world wide. Since my father, Michael Pabst died, we worked for a presentation on web of that wonderful collection my father devised. Actually we are a step closer to a completion of this intention. In case you have any questions concerning certain themes or works of the collection, or when you have any suggestions, send an e-mail. Also we are very happy to give loans to museums. We look forward to get in touch with you.
A Tribute to Michael Pabst
Michael Pabst's contribution to the revaluation of Viennese Art of the preceding turn of the century, can hardly be underestimated: The Munich gallery owner, since 1976 near Maximilianstrasse and relocating to Haidhausen in the 90s, was an expert in the area of Vienna Secession Art: we owe him the rediscovery of Max Oppenheimer ( Pabst was the first to produce a comprehensive catalogue of Oppenheimer's graphic prints ) and also discovered Erika Giovanna Klien and the Vienna Kinetism anew.
Pabst's efforts for the artists he estimated - those working around 1900, but also those of the 1920s and the postwar period (Fritz Winter, Arnulf Rainer) - ranged far beyond the commercial gallery business: in 1984 Pabst published a splendid catalog on Viennese graphic art around 1900 and organized unorthodox exhibtions such as the one on art about the First World War in 1982. Pabst also drew attention to forgotten artists like Hans Haffenrichter of Bauhaus school or late-expressionist Anton Kerschbaumer.
In addition Michael Pabst, son of the famous silent movie director G.W. Pabst, refurbished his father's work, a book manuscript, unfortunately, remained unfinished. On 12 October Michael Pabst died at the age of 67.
After an article by Holger Liebs, Süddeutschen Zeitung München, October 21, 2008; Image: Galerie Pabst
Press Coverage
Michael Pabst - The Power of the Soul
(Frankfurter Allgemeine Zeitung)